healthy skin is an asset for which makes it an inevitable fact that he who has healthy skin ,still processes the charm of life .
healthy food helps us to maintain healthy skin thus oozing the radiance from our skin to make us feel happy give us an more charming personality overall .
That's why it is advised to get rid of unhealthy food which makes our skin entangled with scares ,blemishes ,pores,acne etc making it unhealthy and dull.
so come on let me share with you 10 best foods for healthy skin which will make your skin vibrant ,glowing and youthful forever from the treasure box of the exclusively for you  to make your skin shine like a firefly perpetually
Strawberries
Its is a fruit that makes us Hungary always .its one of the most favorable choice of fruit not only for kids but adults also.filled with lots of antioxidants and vitamin c it serves as a great skin toner and glow enhancer.it has been found by the researchers that people who eat strawberries regularly are much likely to have a healthy skin without any kind of wrinkles and old age problems when compared to people who don't eat this wonderful fruit .
moreover it has been observed that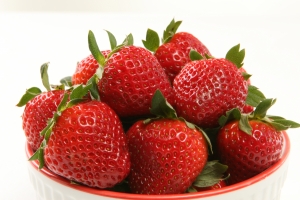 strawberry successfully protect your skin from acne's and uv radiations given a more vibrant and lighter skin all the time without any oil on skin
that's why i recommend who ever wants to stay wrinkle free even in old age should eat strawberries regularly and definitely as a result of it charm will ooze out of your skin
Some of the amazing ways in which you can use strawberry to protect your skin are given below
strawberry facemask
take 5-6 strawberries ,crush them in a bowl ,add some honey with some curd and apply on your face for 20 minutes and wash with cold water .being an antioxident and rich in alpha-hydroxylic acid it helps to reduce the acne's and protect you from uv radiations making your skin more vibrant and glowing
strawberry facial cleanser
crush some strawberries ,take the juice and mix some rose water and lemon to remove dead cells from your face in 10 minutes sessions .results are amazing and great
strawberry skin scrub
take 5 strawberries with 1 teaspoon sugar along with some olive oil and lemon juice to make ultra glowing strawberry skin scrub for healthy and fresh skin.
Olive oil
Olive oil is a source of  three major antioxidants: vitamin E, polyphenols, and phytosterols which makes it a good skin cleaner .it helps to get rid of dead skin and open the clogged skin pores to make it more healthy.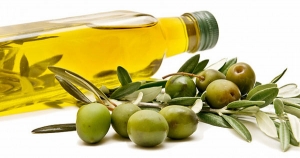 take a look at the below given recipes to make your skin healthy with olive oil
olive oil facemask
olive oil with 1 egg York along with lemon juice some orange juice will make your skin glow like a firefly
olive oil skin cleaner
take some olive oil ,add some lemon juice and clean your face with it by making use of cotton to brighten up your skin and remove blemishes  and Exfoliation your skin
Green tea
green tea  is the store house of benefits for all types of skin.it helps in dealing with acne.scares and wrinkles from the skin.moreover it has been found that green tea also helps in combating with skin cancer to large extent.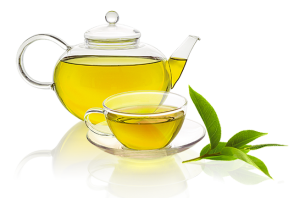 it also reduces body tanning and sun burns to give you a more soothing skin
so it is advised that you you should consume green tea regularly and also apply face packs and face masks made from it.
take some green tea liquid mix it with lemon juice and sugar and apply it on your face with cotton to clean your face
green tea powder mixed with curd ,lemon ,olive oil and honey to make a green tea scrub for vibrant skin in just 10 minutes
Pumpkin
pumpkin is a rich source of vitamins and minerals along with Carotenoids like Alpha-carotene, beta-carotene .all theses help to mention a healthy skin free of burns and scares of any kind.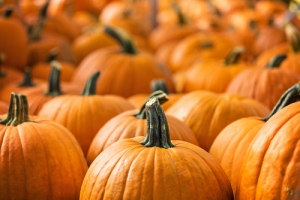 its advised that you should drink pumpkin juice and eat pumpkin regularly to get  a good and radiant skin texture free of any diseases in long run.
it makes your skin soft and hydrates it for overall good skin health.moreover it helps in acne and wrinkle removal giving your skin a blemish free tone .
take a look the pumpkin facemask below to make your skin more vibrant and glowing
pumpkin facemask
take 1/2 pumpkin blend ,mix it with 1 egg along with some lemon and orange juice .apply it on your face for 30 minutes to see the radiant and glowing skin.
Pomegranate
pomegranate is the store house of antioxidants and vitamin c which helps to make our skin more vibrant and healthy thus reducing dark tone of our skin and making it glowing one for us.
basically it acts as a anti aging skin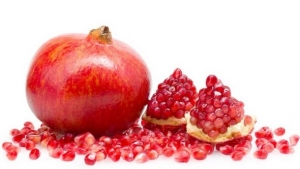 mask to make your skin ore youthful.
moreover it also suits all skin type to make it a perfect skin toner and it heals body scars and sun burn of all types easily over time .
some of the pomegrante skin toner and enhancers recipes given below to make your skin more youthful and vibrant
take some pomegranate juice mix it with lemon and grape seed oil then apply it on your face to make it more vibrant and clean your skin pores
pomegranate juice mixed with some coconut milk/coconut water along with sugar mixed with olive oil ,lemon and honey  makes a perfect scrub for a healthy and vibrant skin .you can also add some orange juice which is rich in vitamin c in this to make your skin more vibrant
Almonds
Almonds are the rich source of vitamin e which protects our skin from harmful uv radiations and makes it more toned with brighter glow from inside .so it is advised that we should take almonds regularly in controlled form because they are high at calories .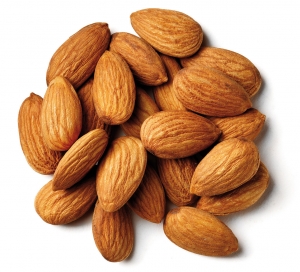 you can also make almond scrub at home for yourselves easily by using the following method
take one cup almonds ,crush them ,add some milk to it ,make a paste out of it their after adding some coconut oil with some almond oil with make your glowing almond face scrub ready to apply at your skin for 20 minutes to give you a glowing skin easily .
if you are a lazy guy ,or just not want to create a mess out of things in your kitchen then just go and buy one out from cheap prices
Walnuts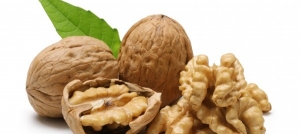 walnuts are best for your skin when taken in required quantity they contain omega-3 essential fatty acids along with minerals which makes are skin look more natural and healthy .
walnuts add vigor to your skin by giving it more fair complexion and opening the dead ski pores .
walnut facepack
take 3-4 walnuts mix it with honey ,yogurt ,some olive oil ,coconut water .grind it in mixture and apply for 30 minutes to get best results
walnut scrub
walnut mixer with some yogurt  and lemon juice gently massaged over your face will give you lasting shine
walnut mask
walnut mixer with lemon and some coconut or olive oil will serve as a mask to remove unwanted dirt fro your face and open the dead cells of the skin
Chocolate
chocolates contain antioxidants in them which makes them a perfect ingredient of many face packs and face scrub available in the markets. you can eat chocolate 2-3 in a weak to protect your selves from the sun burn and over skin health.mainly dark chocolates are good for your skin and health.
chocolate facepack
Take some dark chocolate mix with honey ,some butter along with some sugar and curd to make a best chocolate facepack to give a nourishing sine to your skin .
chocolate facemask
take some melted chocolate mix wit with some natural  fruits juice like orange,lemon etc and apply on face for 20 minutes for best results
Sweet Potatoes
Sweet potatoes treats all kind skin problems to make it glowing and healthy .if you have cracked heals,dry skin,hard skin,ill skin etc than it may come to your rescue by making it more soft and healthy if you use sweet potatoes .
Due to the presence of vitamins a,c and e it is known to improve your overall skin complexion thus adding more glow to your skin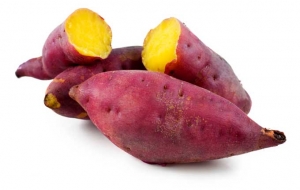 some of the great sweet potatoes recipes for skin are given below
mesh the boiled sweet potatoes with some sugar and apply for 30 minutes to make your skin healthy and oil free
Take some boiled sweet potatoes along with some oats ,sugar and yogurt to make a thick paste and apply it on your skin to make it more glowing as it serves as a good skin toner and moisturizer.
Tomatoes
Tomatoes are considered as one of the best vegetables for skin care because it not only helps in making your skin glowing but also prevents our skin from sun burn besides acting as a natural bleaching event and removing dead skin cells .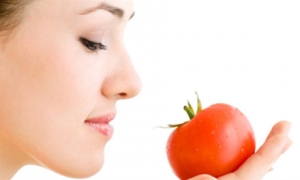 Moreover it has been found in the research that tomatoes contain large amounts of lycopene,which tends to have highest antioxidant among all carotenoids like alpha- and beta-carotene, lutein etc.
so come on let me finally share some of the awesome tomato recipes with you to make your skin more and beautiful for a lifetime with the awesomeness of tomatoes
Tomato bleach facepack
Add some oat meals ,yogurt along with tomato pulp mixed with some 1 teaspoon of lemon .
Apply this mixture on your face to reduce blemishes and make your skin more vibrant by exfoliating your inner skin pore and reducing oil from it .
Tomato scrub
Grind the tomato with some sugar along with some olive oil ,then apply this awesome paste on your face to rejuvenate your skin by removing the dead skin from your face and neck and opening the skin pores by the tomato scrub.
It is also known that tomato seed oil helps in fighting skin conditions like dry skin ,dead skin,eczema and psoriasis.
All The Foods for healthy skin shared above help you to make your skin healthy and glowing . so it is advised that besides applying products of them on your skin you should also consume them regularly to make your skin more healthy and youthful free of any kind of diseases etc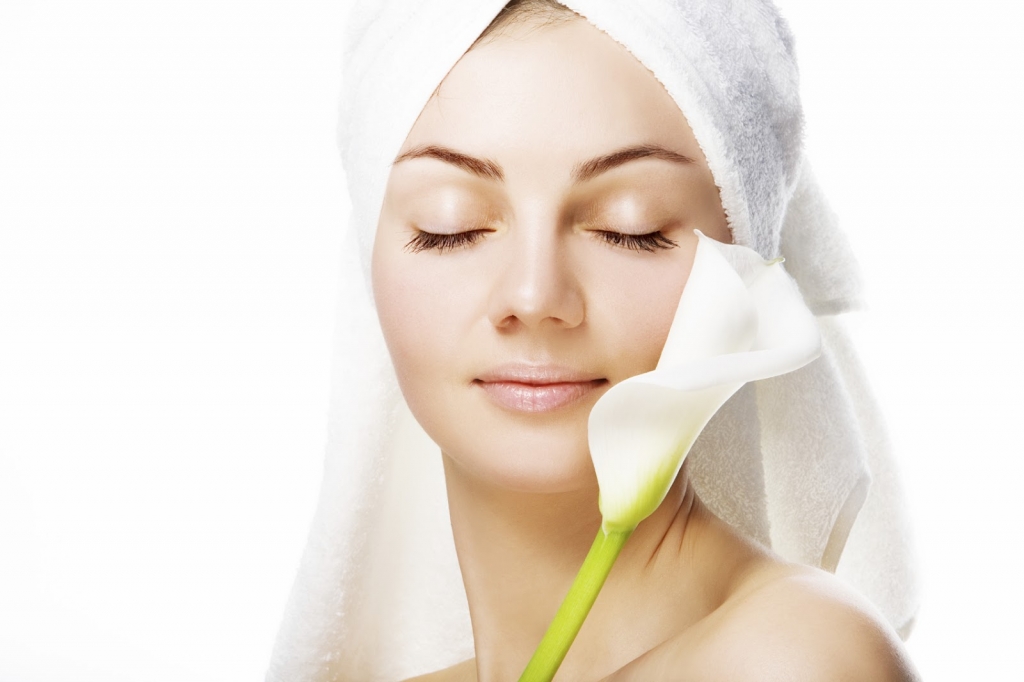 Recipes for treatment of skin with various foods are given above but if you don't want to make the treatment therapies at home